Roles
PM, Design, Development
Software
Magento
About
Leo founded a high-end LED lighting supply company, and his products will be available in a Houston-based commercial building as well as an online web store.
User stories
I began this project by writing user stories from the perspective of potential customers, identified by Leo's business plan and meetings. This revealed a set of design goals.
Public Website
I developed my design into a custom Magento theme using magento-boilerplate, working closely with Chris McKnight for backend development.
---
Home page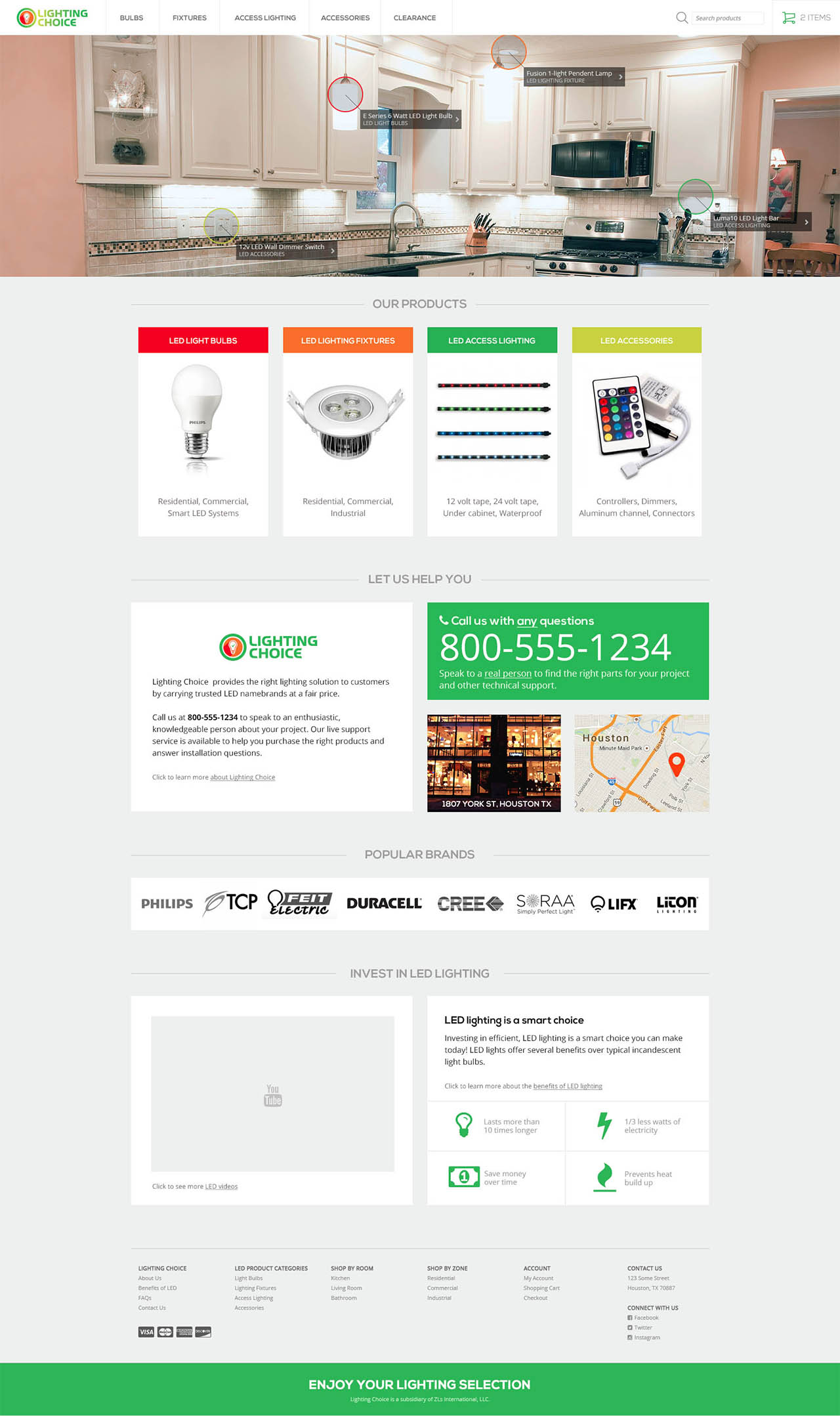 ---
Single product page