I have been restoring a 1967 Mustang Coupe with my father over the years, as time and life allows. This post will be updated as the build progresses.
Purchase
This specimen came from the factory with a bench seat, inline 6, and automatic transmission.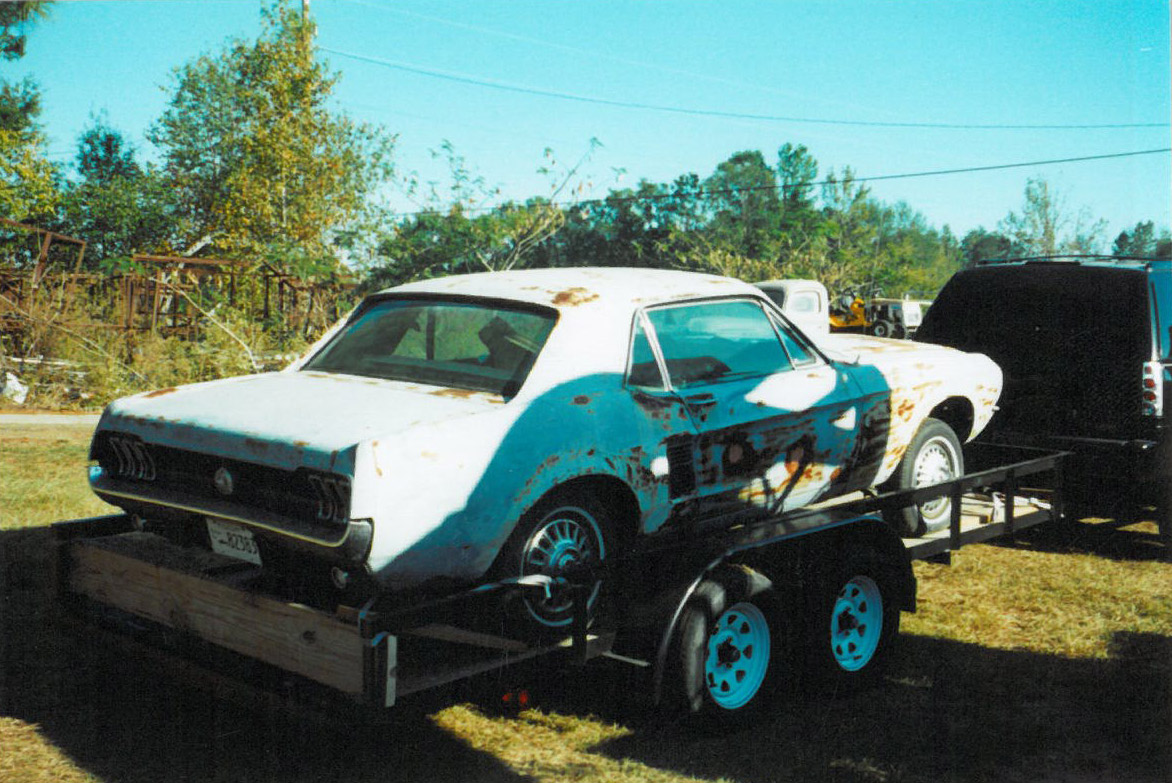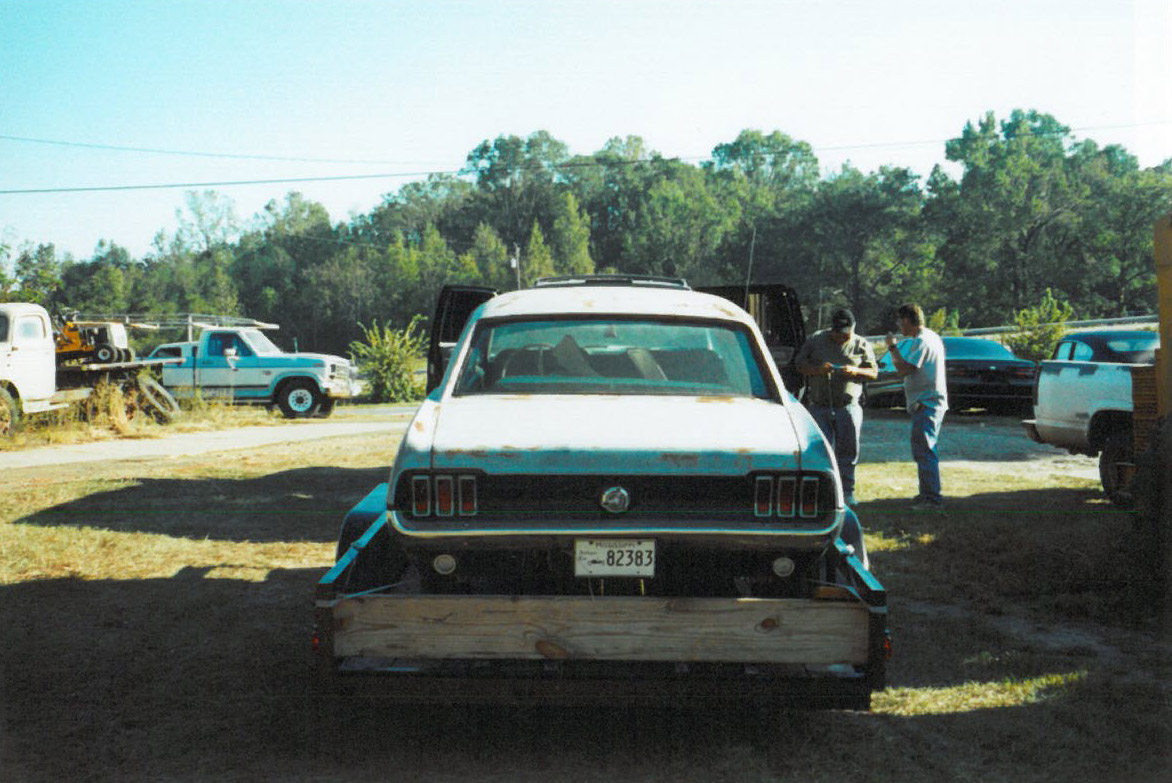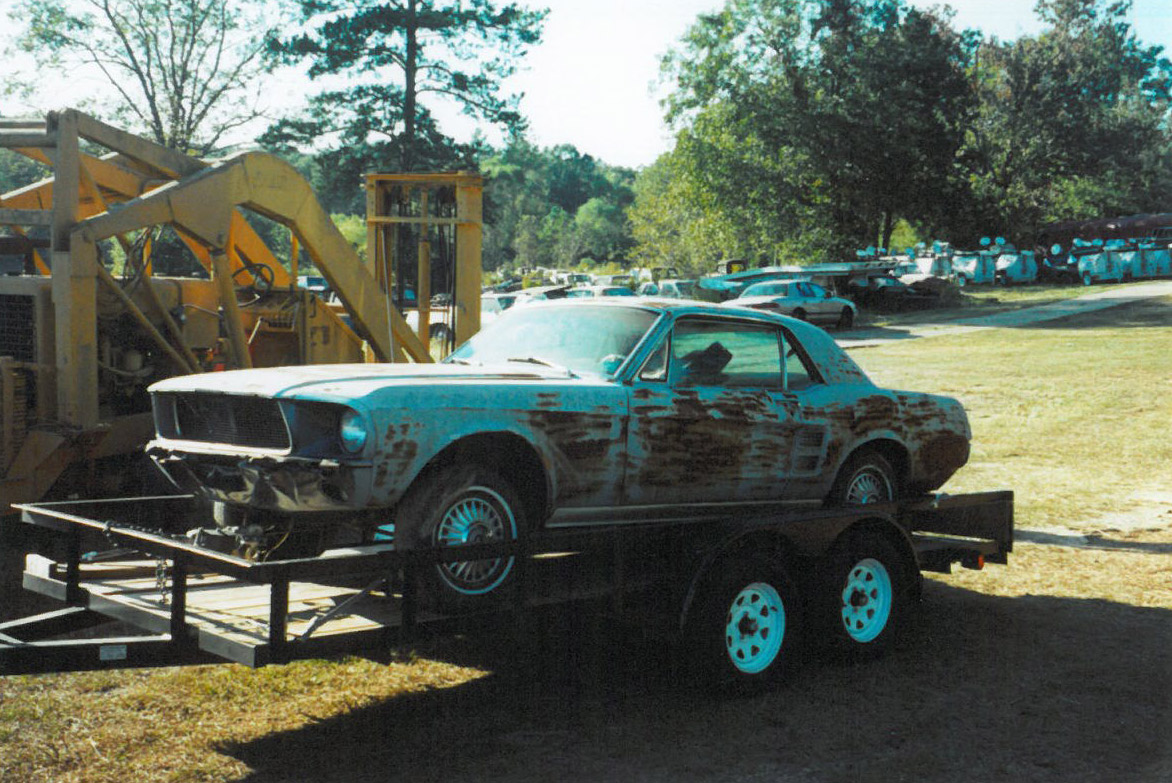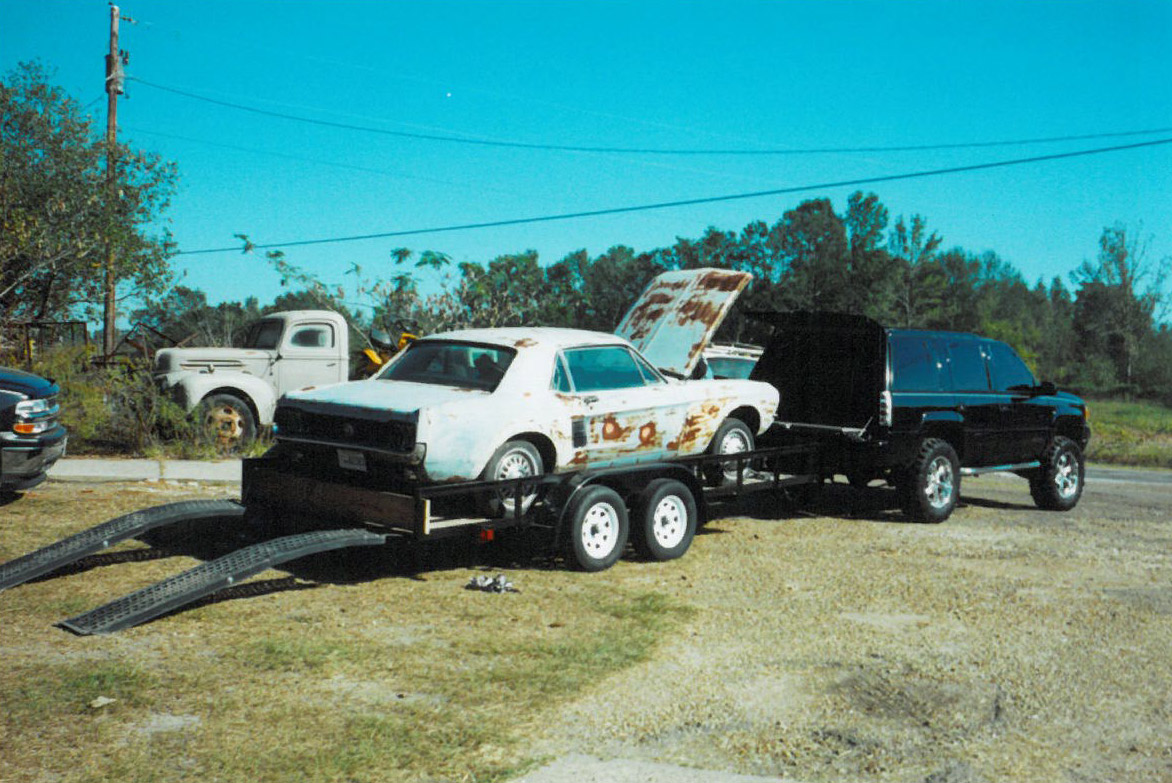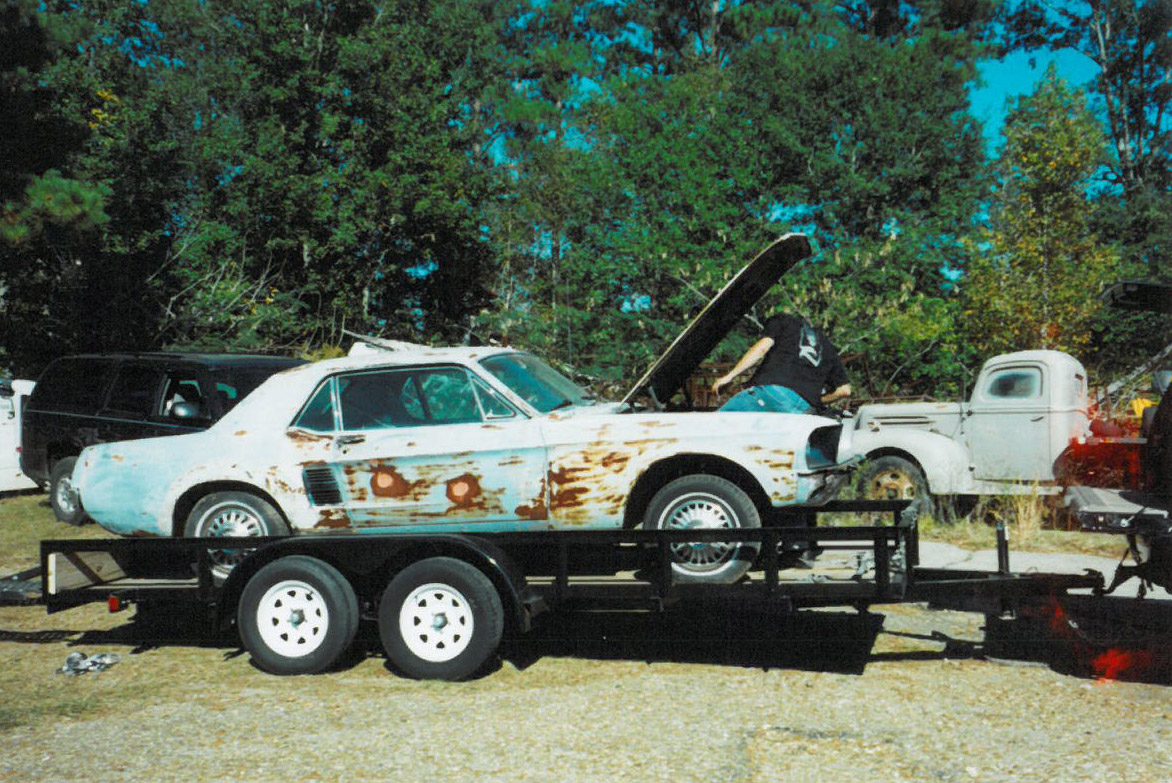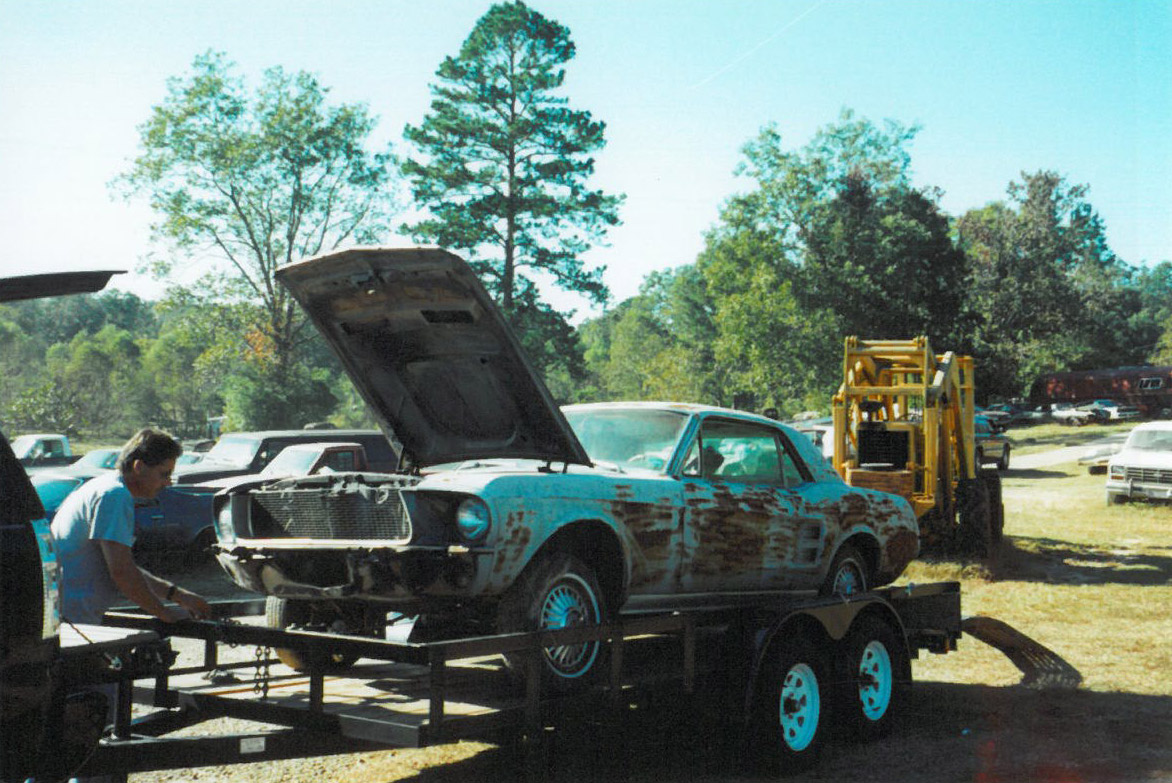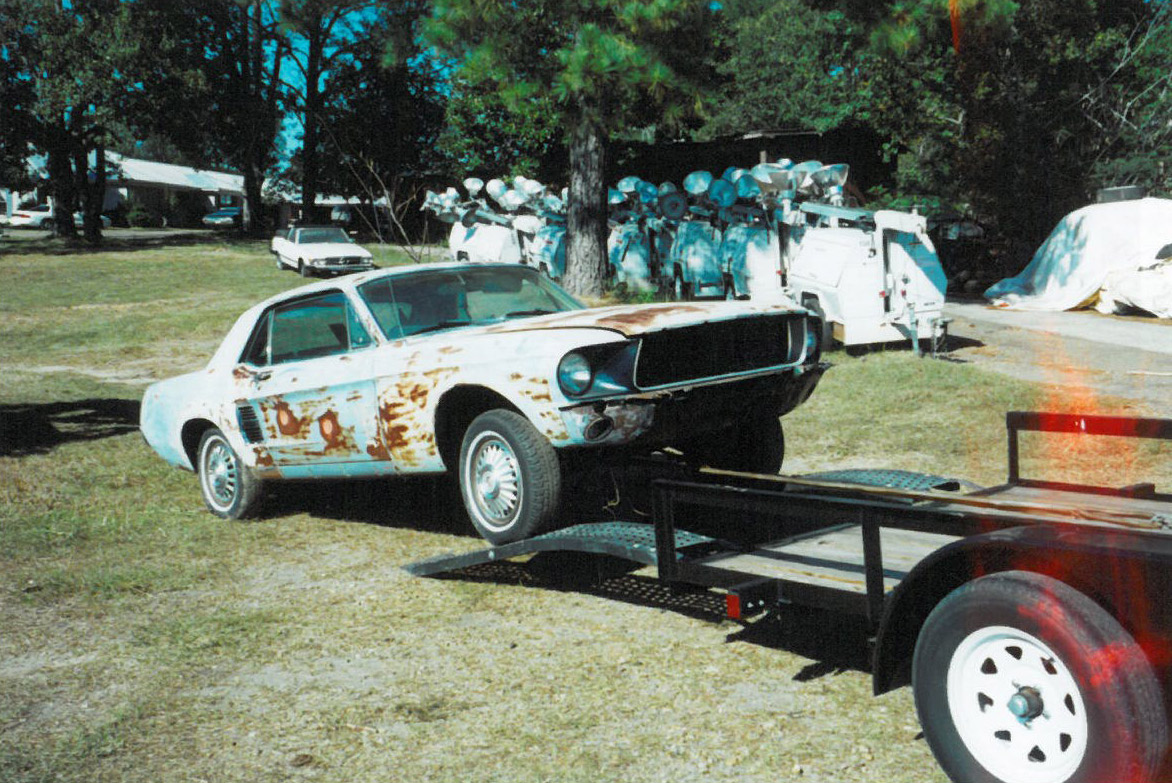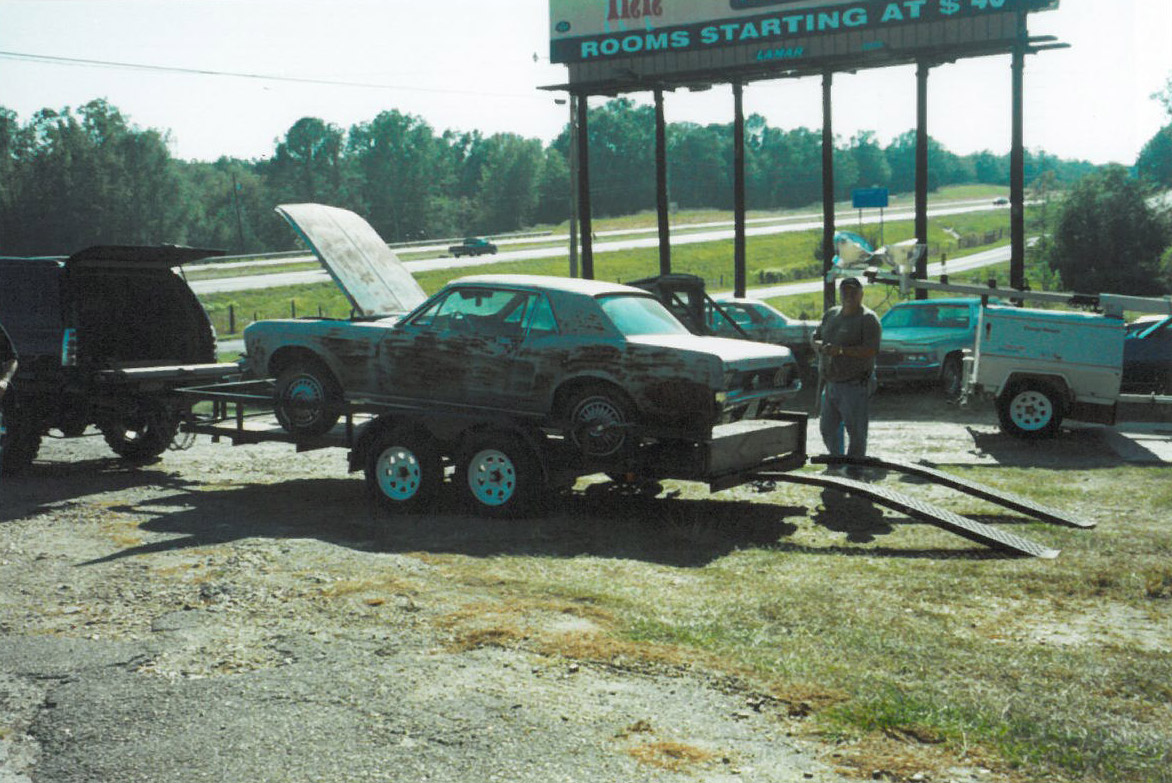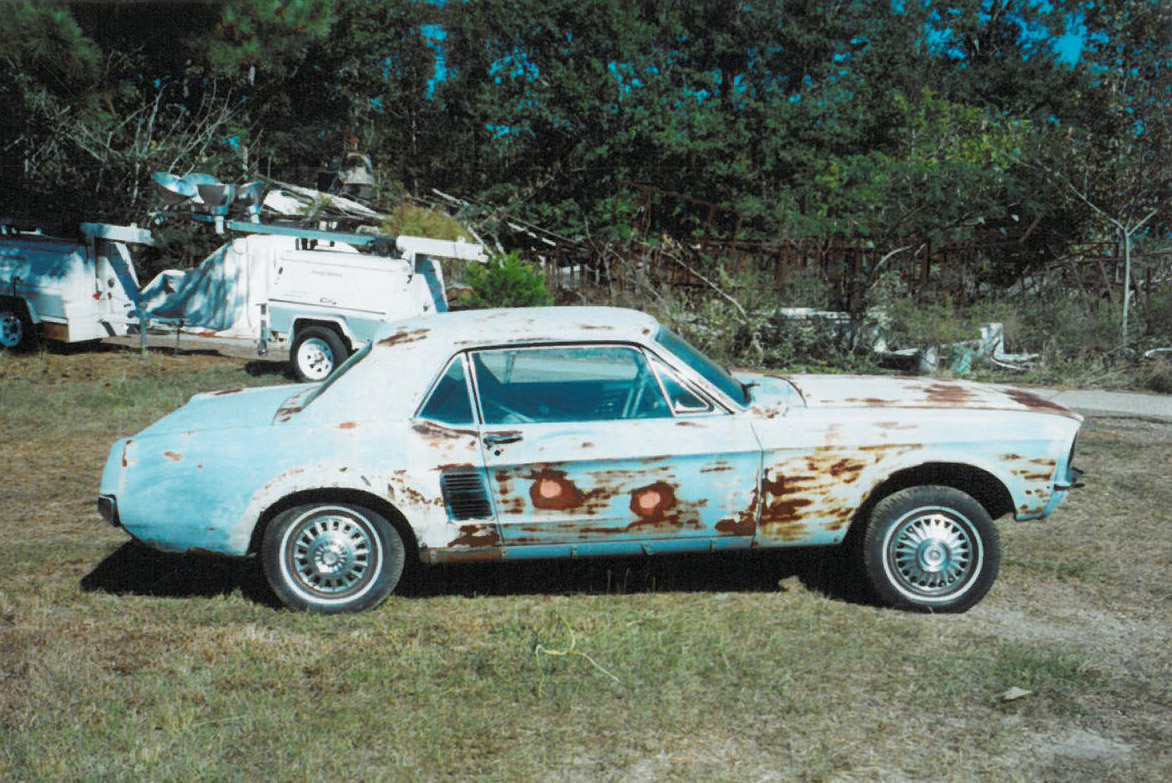 Cleanup
The car was sitting in a field for some time, so an initial cleaning with a pressure washer helped remove wasp nests, mud, and any other loose debris.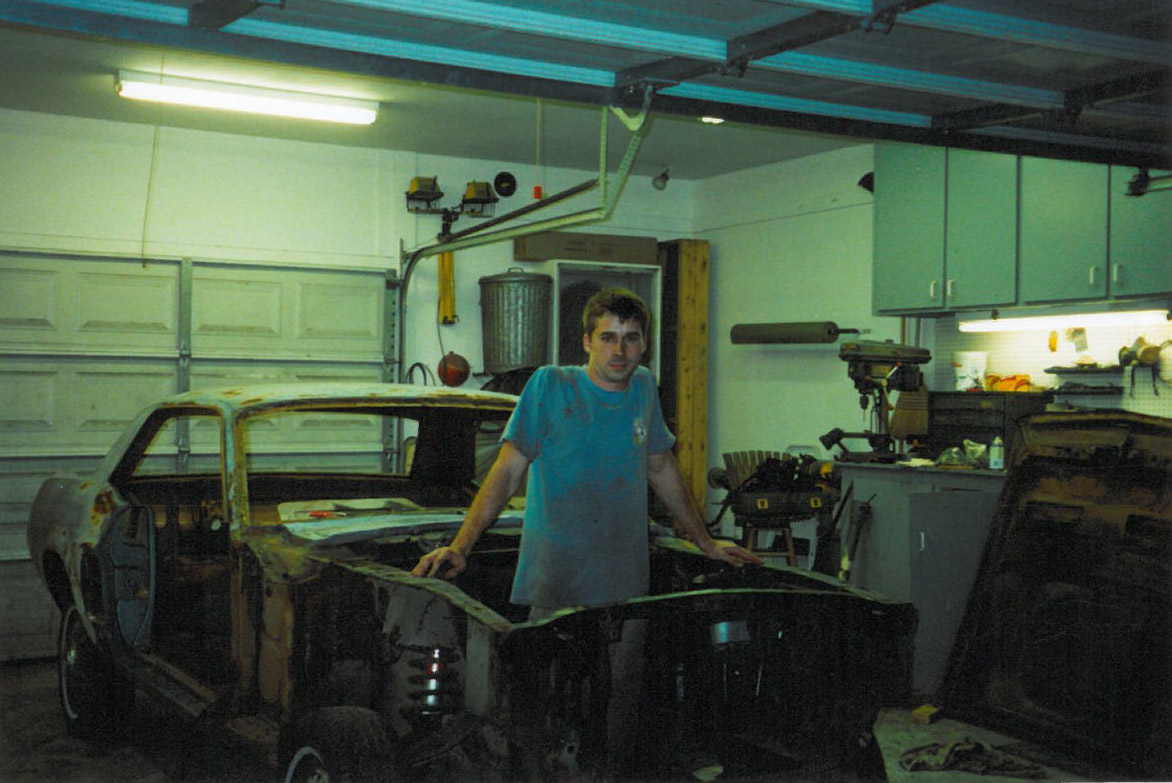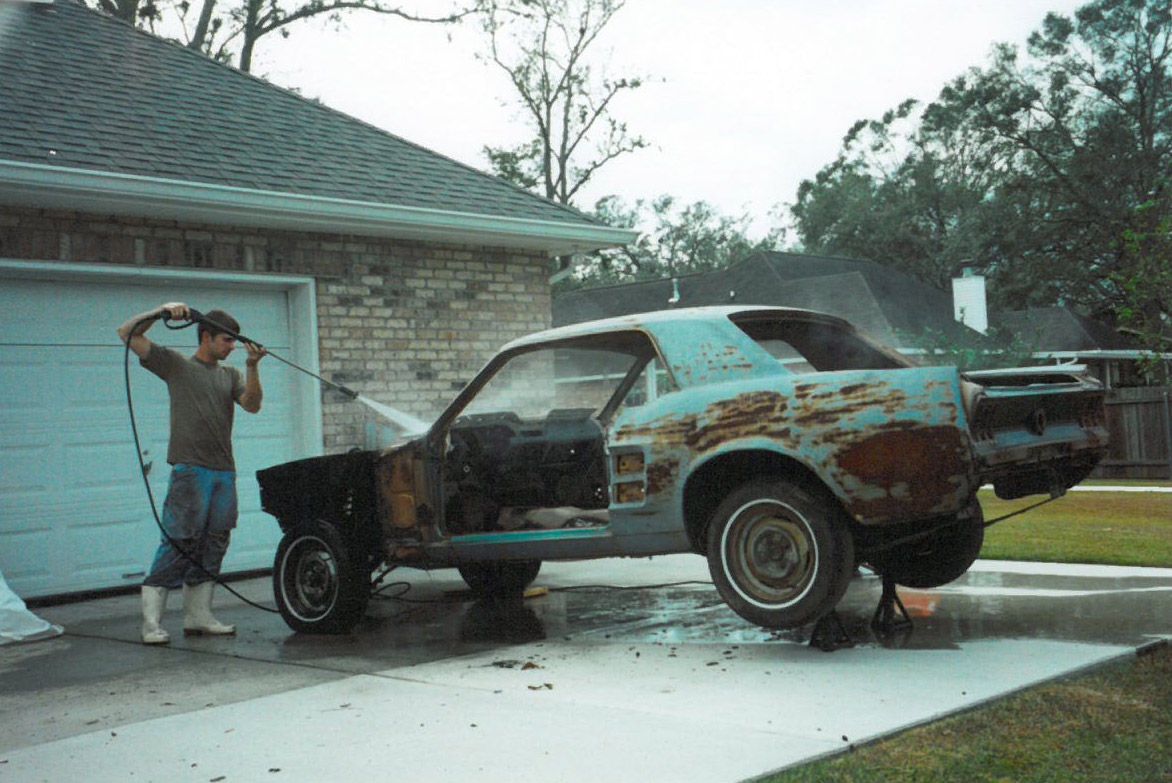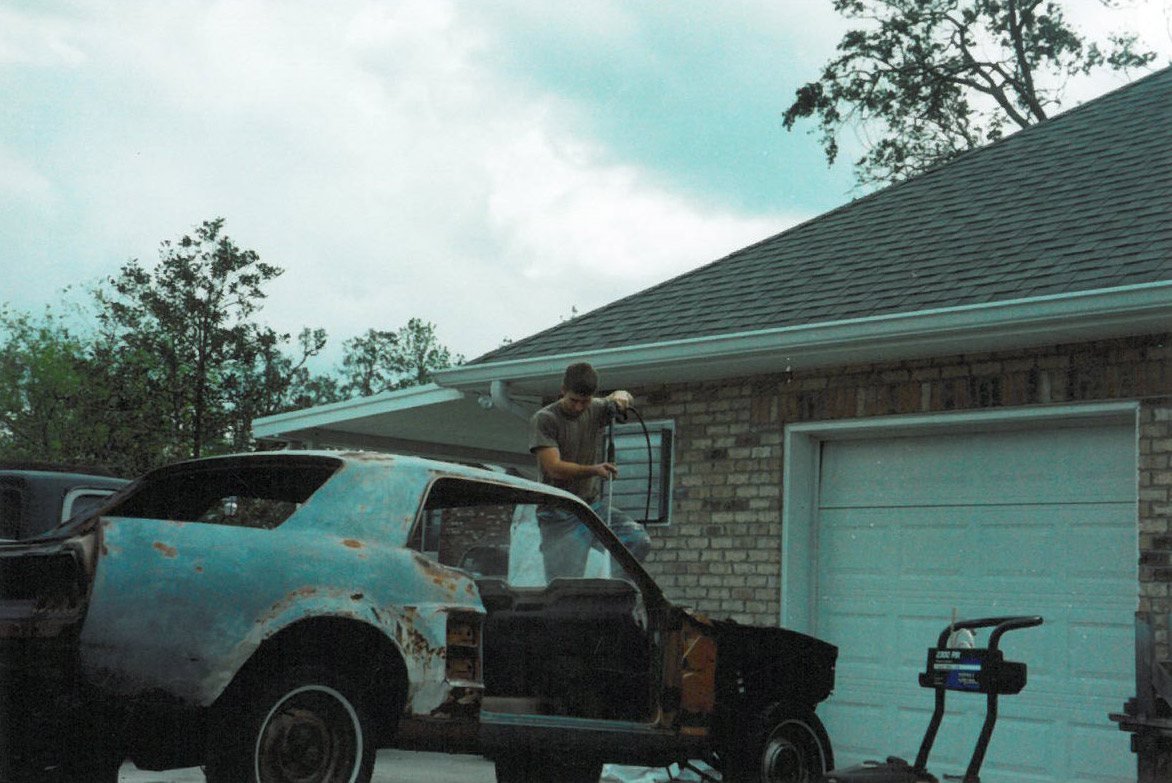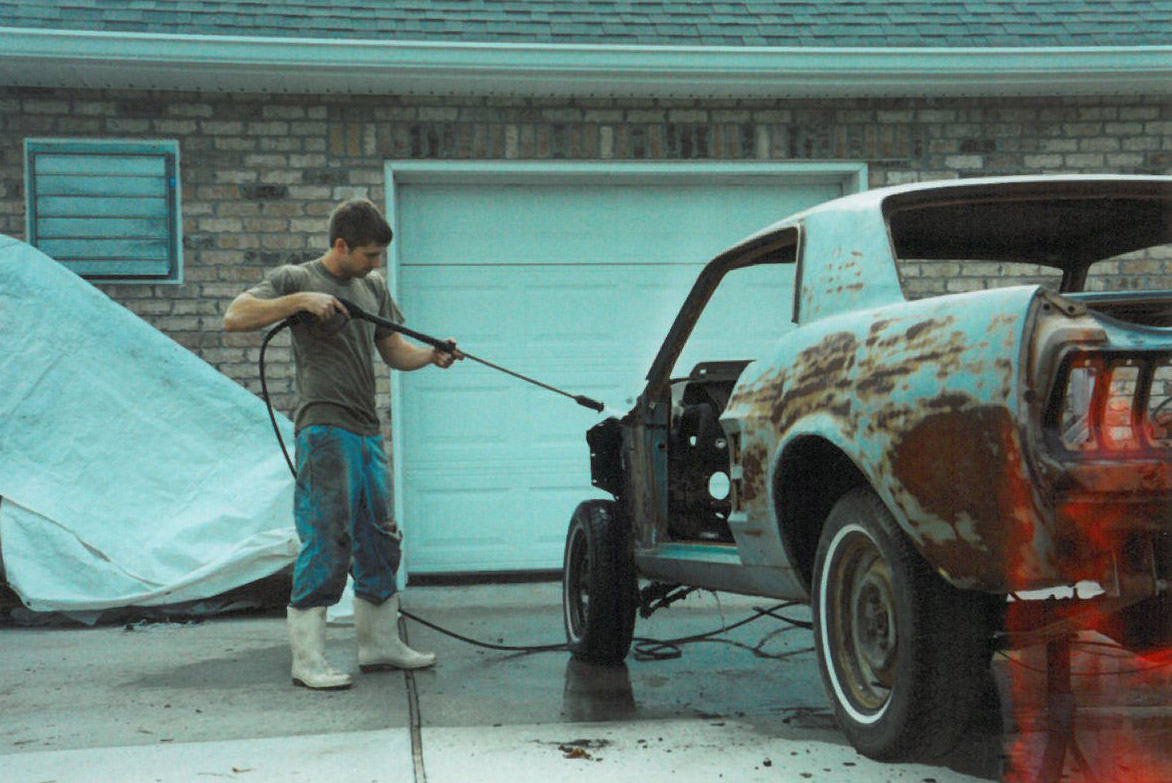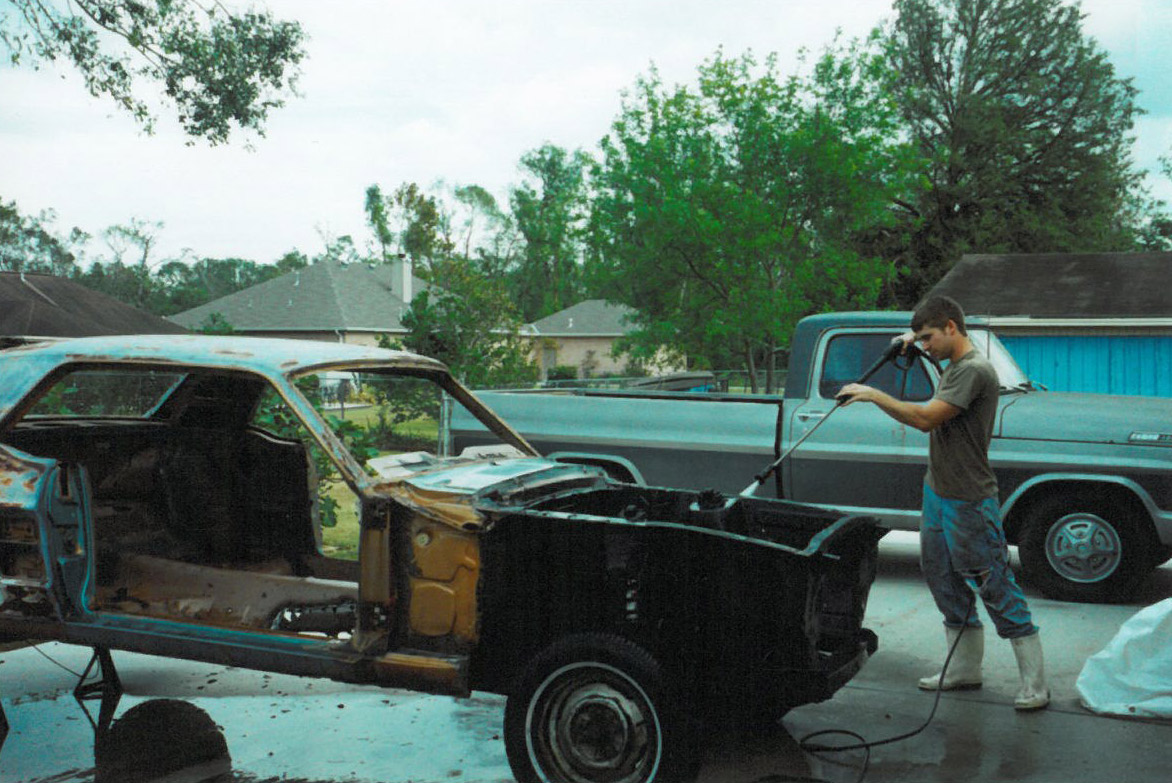 Teardown
The floor pans were rusted through, and the hood, deck lid, fenders, and quarter panels all had their share of oxidation.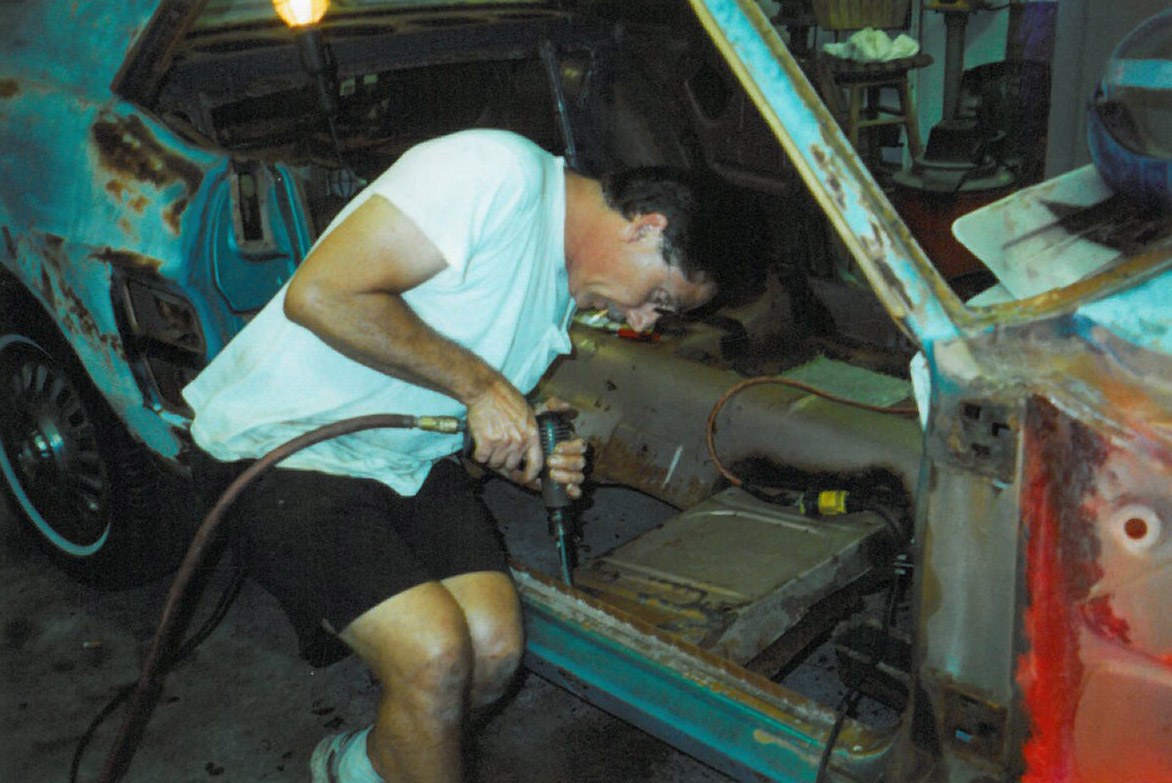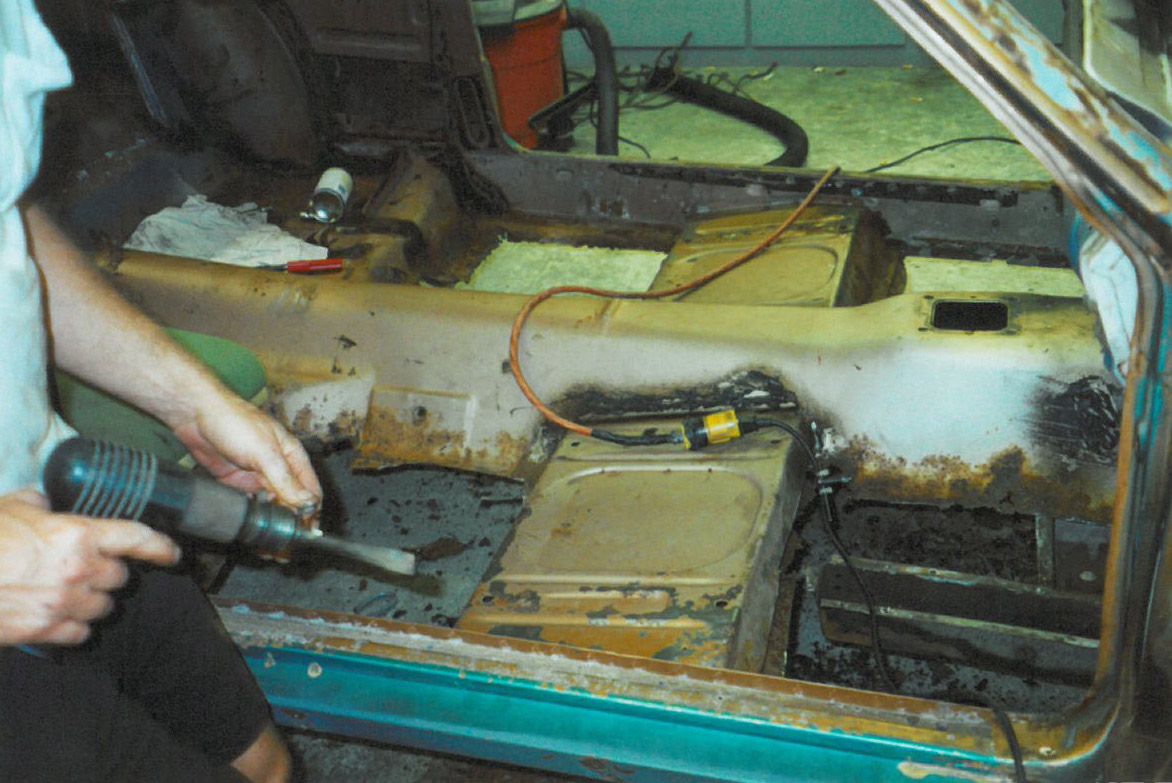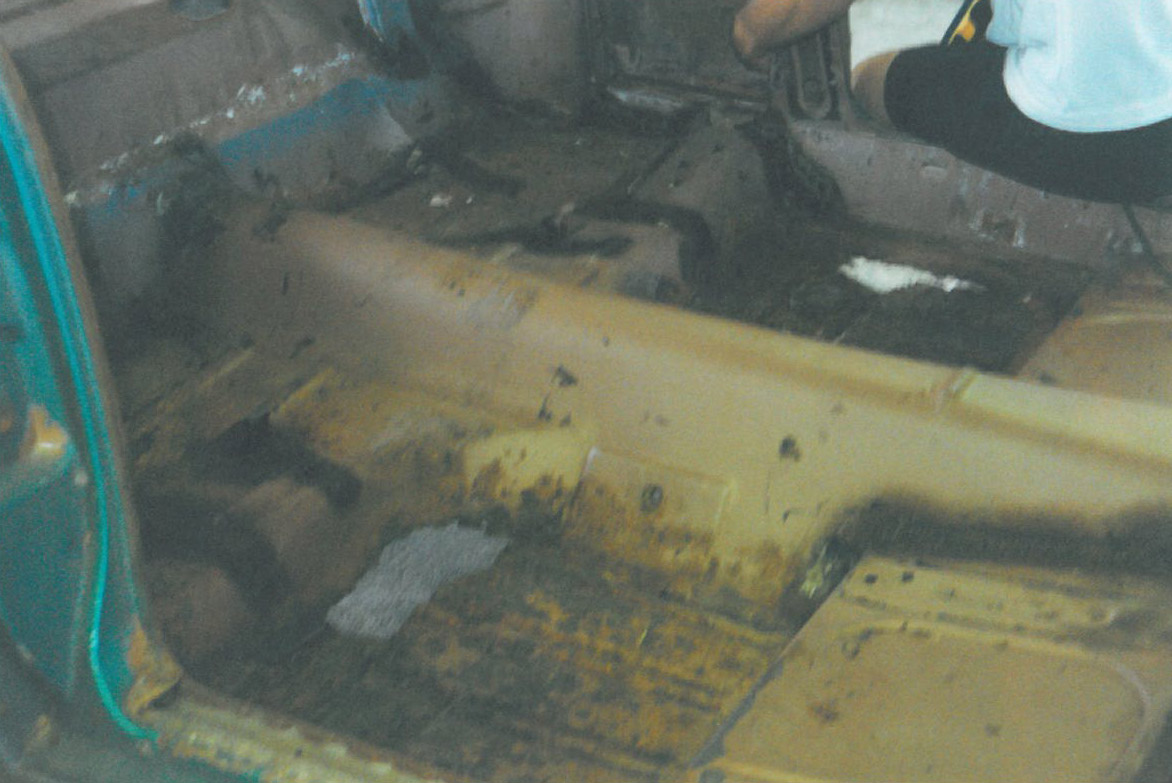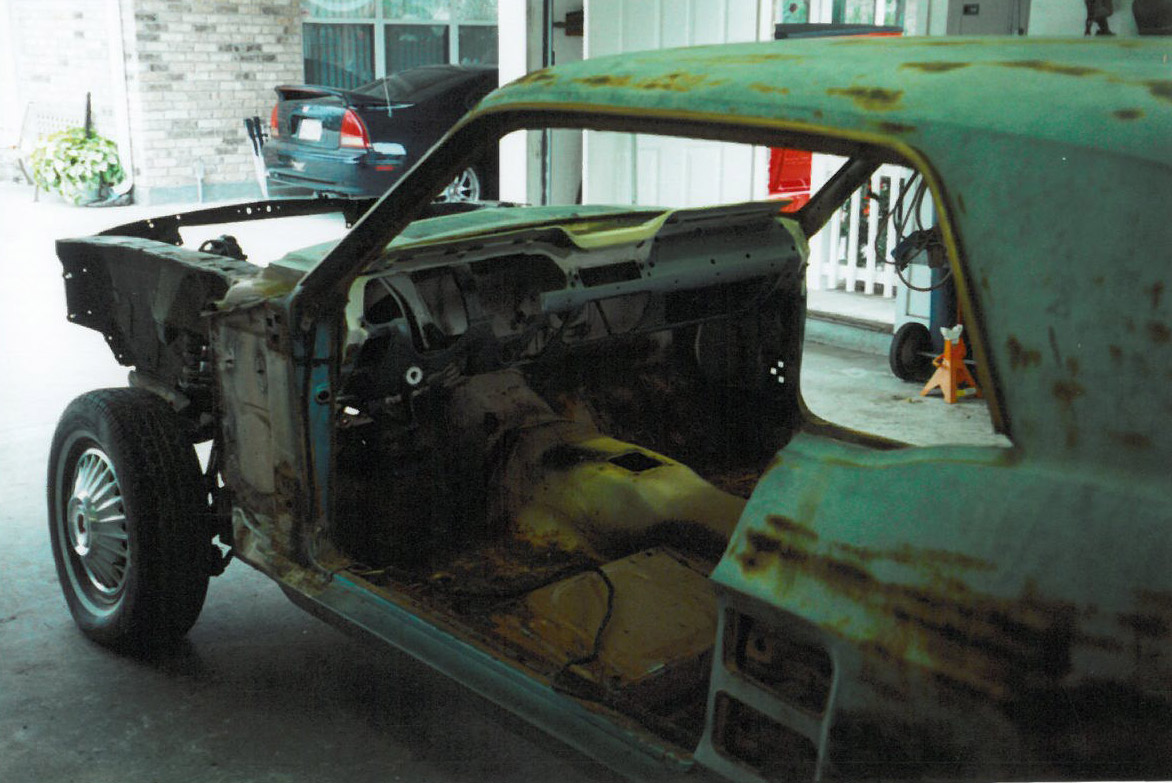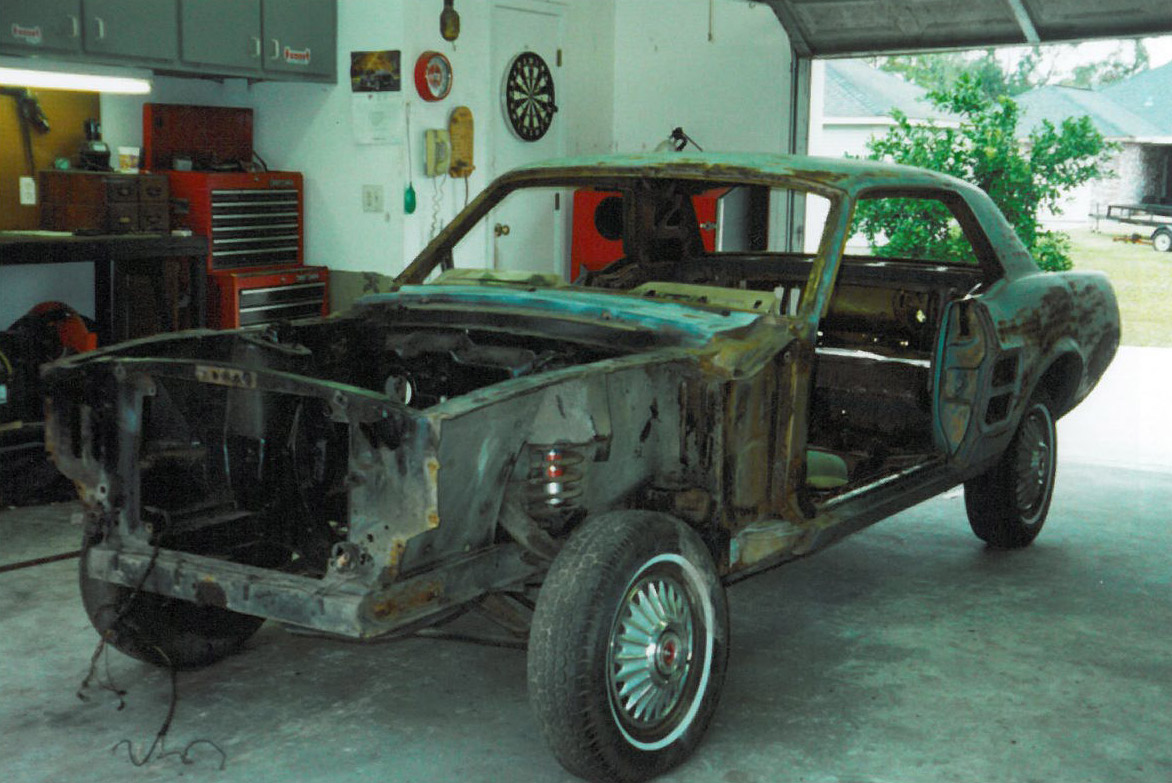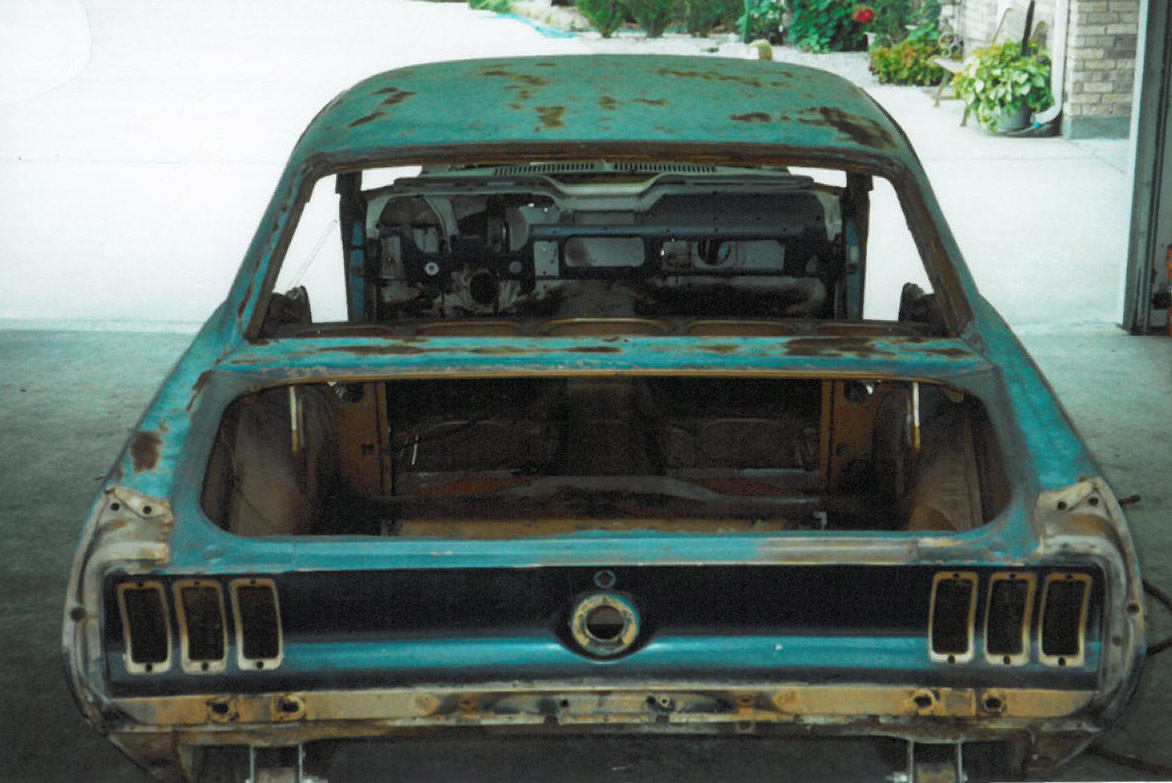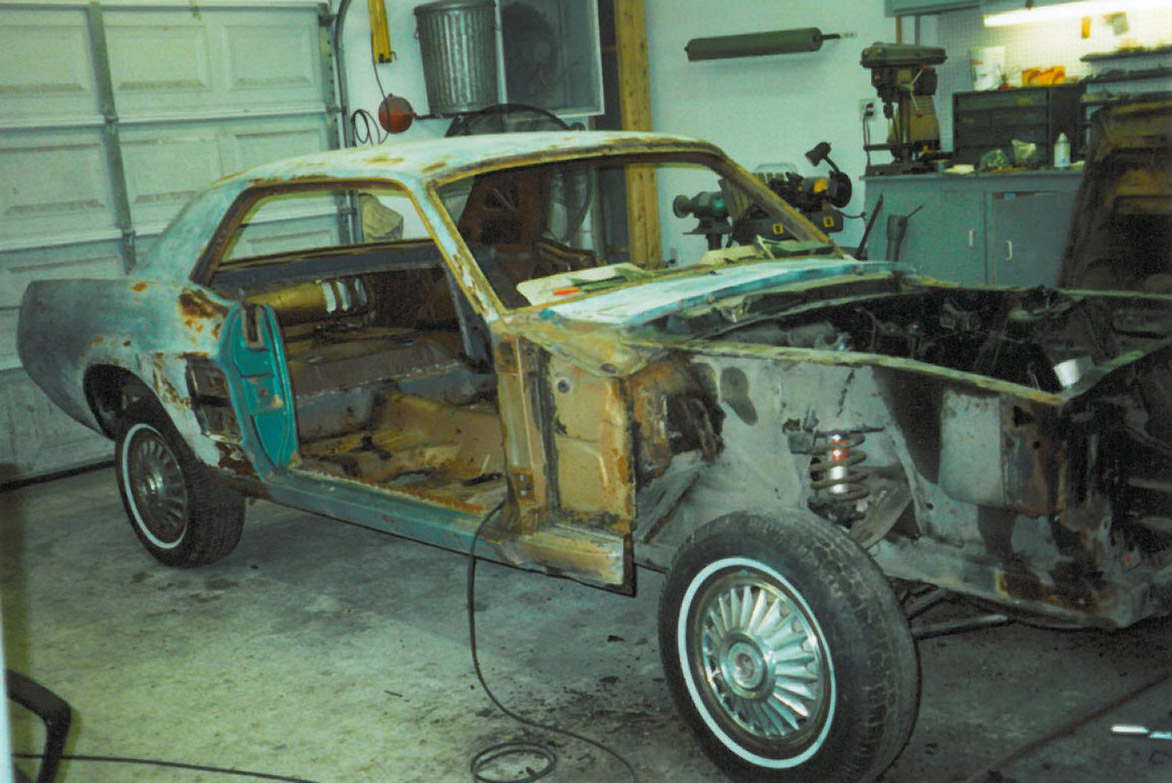 Rust removal & priming
The whole car was media blasted (with pecan shells, actually), and any metal that was too far gone was cut away. Rust-prone and tough-to-reach spots were covered in Rust Bullet (a rust inhibitor) for future protection, and the entire car was sprayed with primer.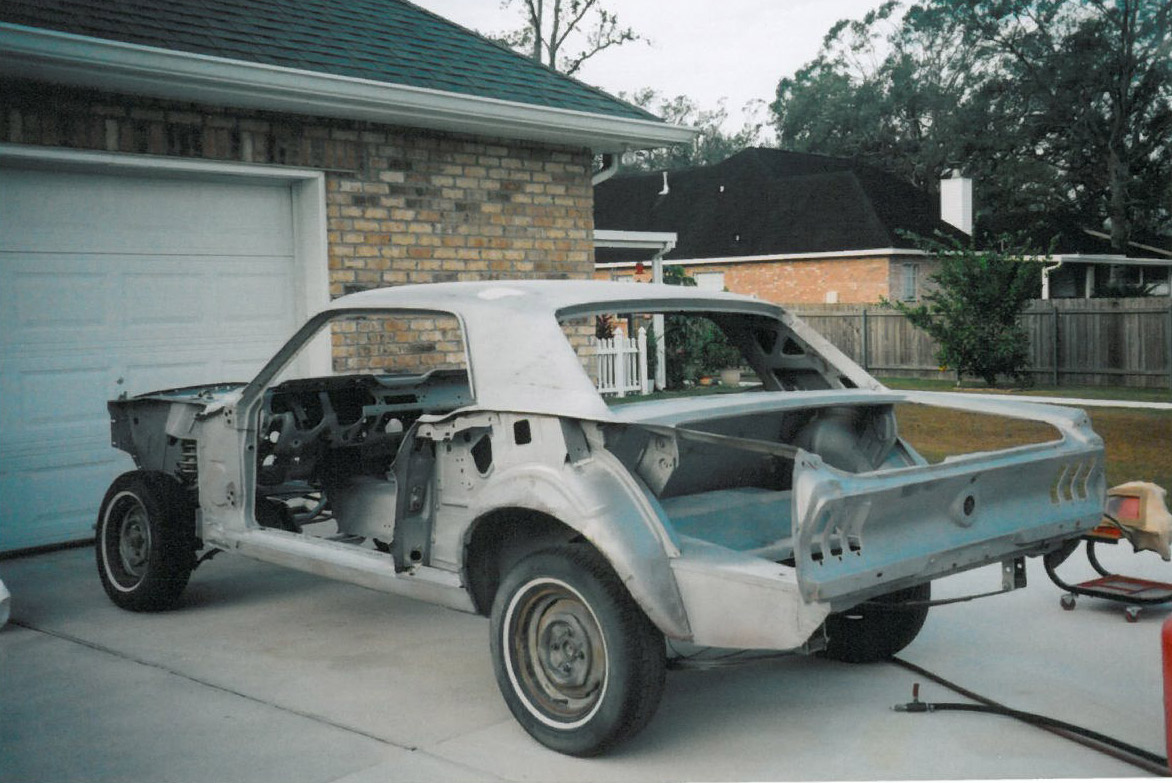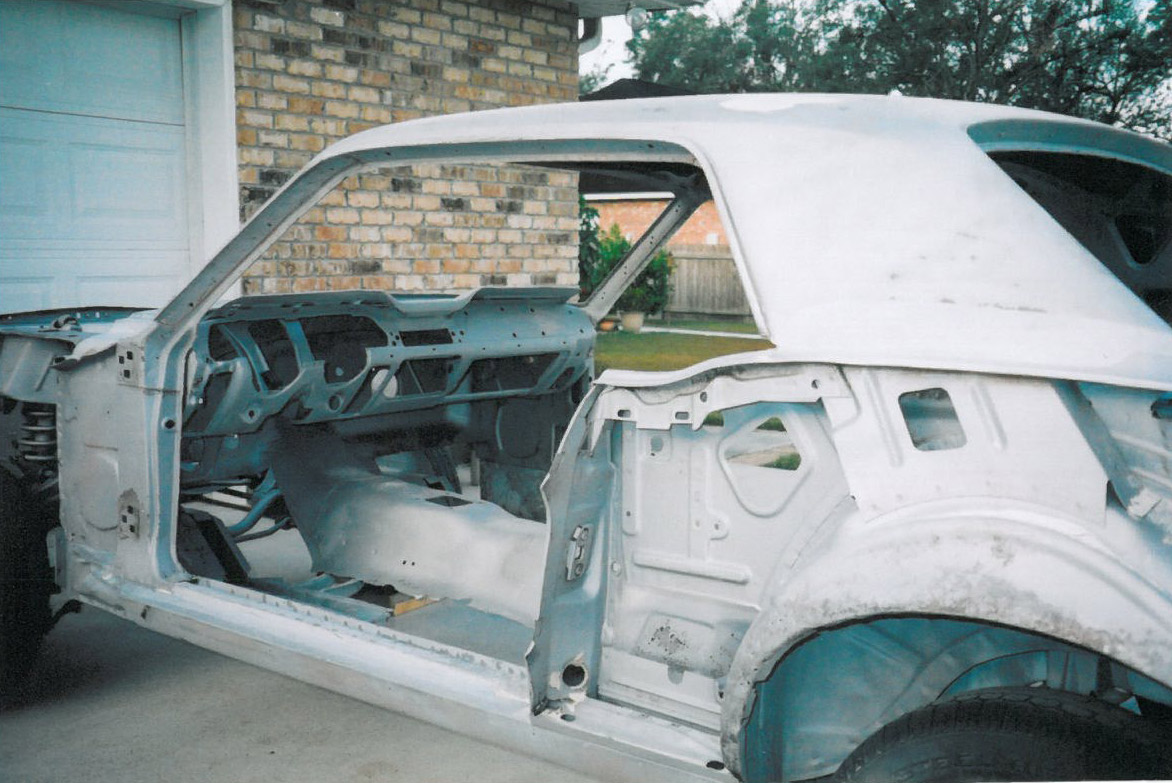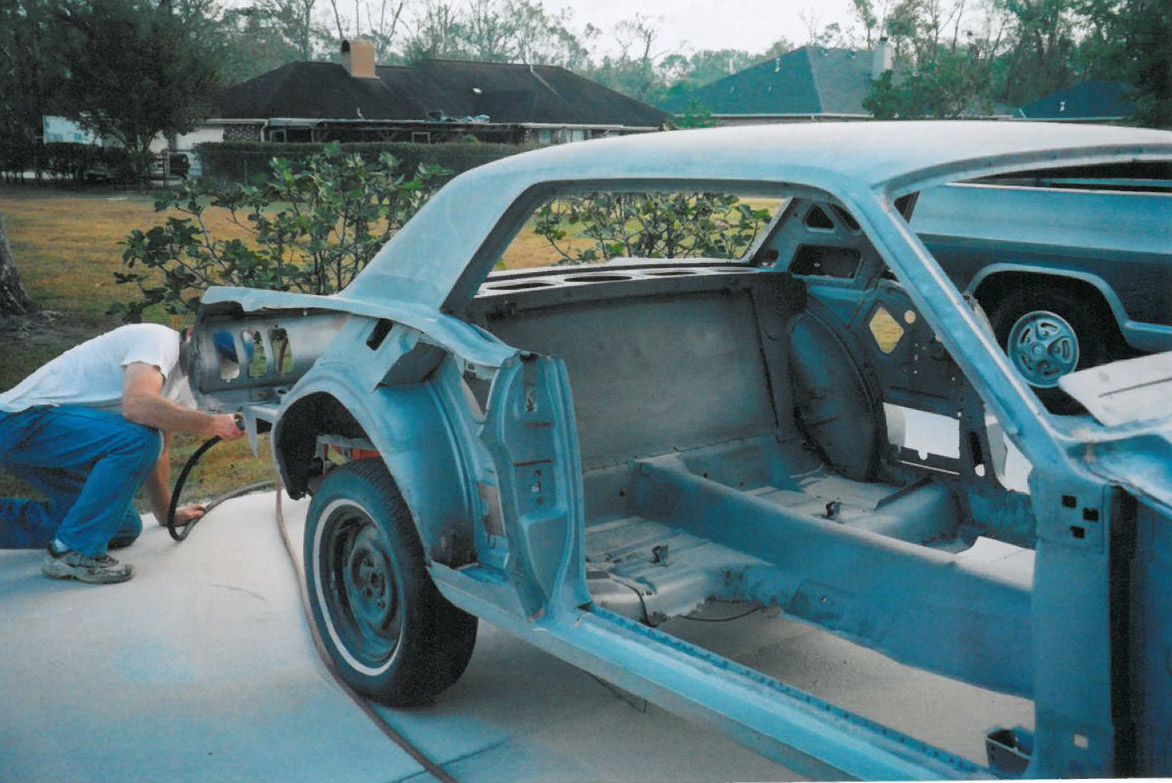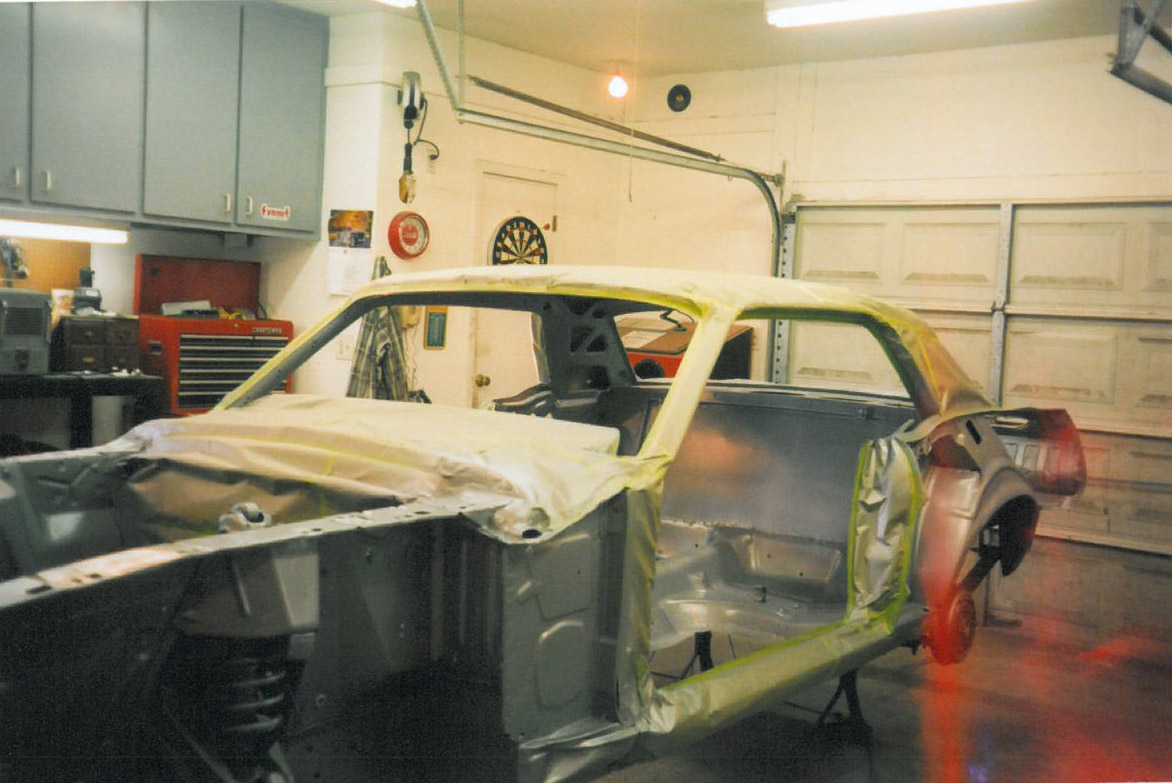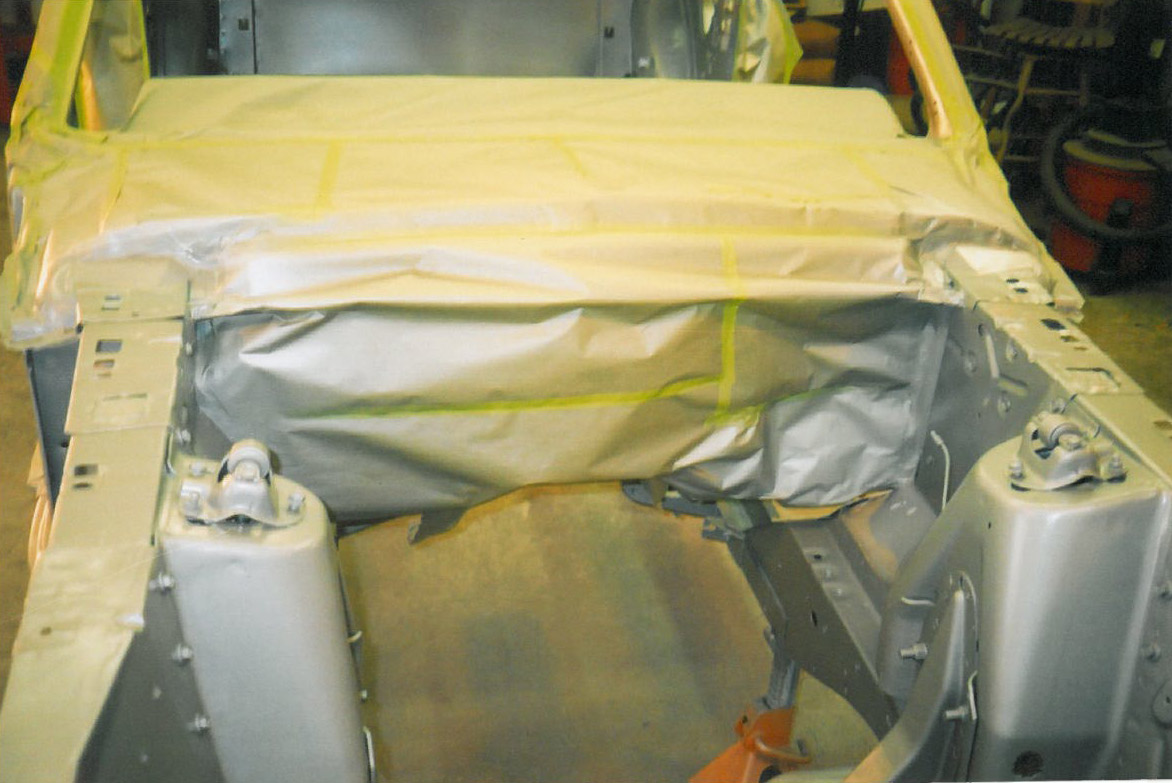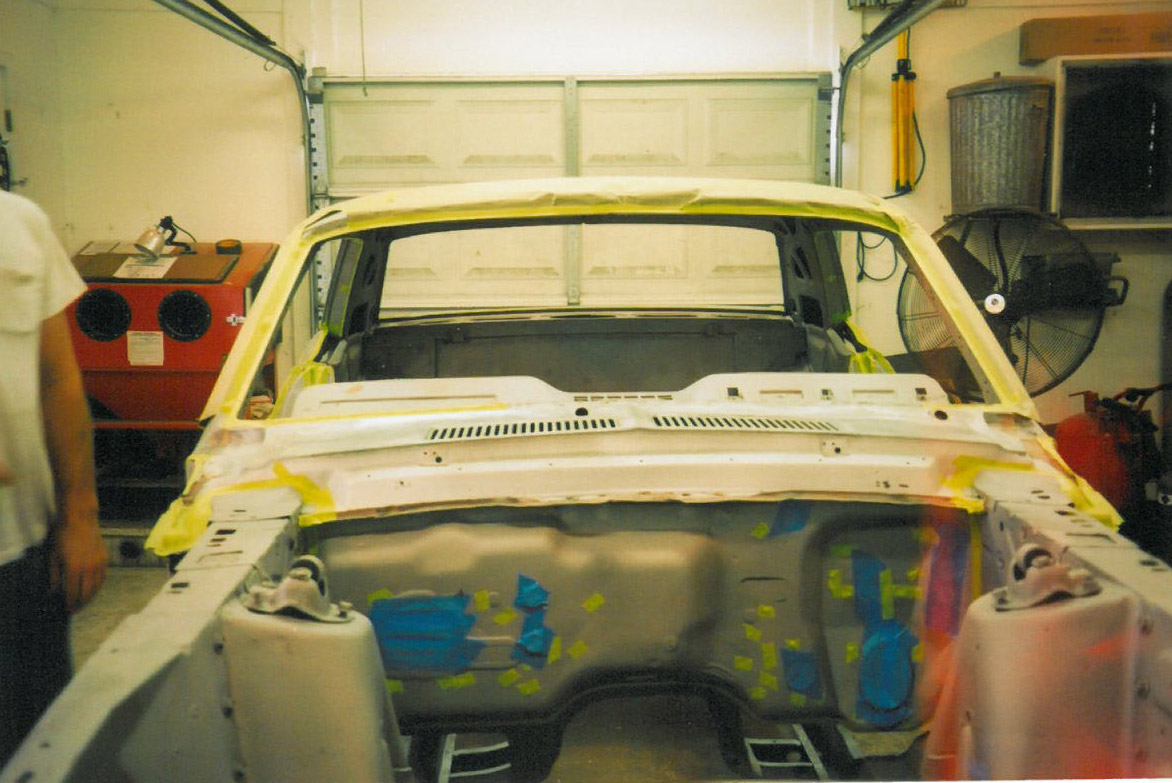 Engine Build
I was fortunate to build the engine for this car with my grandfather before he passed away. It's a Ford 302 V8 bored .30 over, with Trick Flow heads and intake manifold, and a decent set of headers.